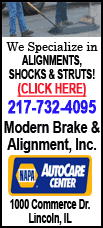 Racing for the first time since crumpling to the track six weeks ago, America's fastest sprinter enjoyed an uneventful debut at the Beijing Games, coasting to the finish Friday to win his preliminary heat in 10.22 seconds.
"It feels good," Gay said, referring to the left leg that has had the track world wondering. "I felt a little sluggish the first round, but my body is woke up now."
World record-holder Usain Bolt and fellow Jamaican Asafa Powell also advanced comfortably, winning their heats.
And with that, track and field was finally under way at these Olympics.
The quarterfinals were set for later Friday. All three are expected to make Saturday's final -- perhaps the most highly anticipated event of the 10-day track and field meet at the Bird's Nest.
Bolt, Powell and Gay are owners of the eight fastest times ever.
Blue skies and wispy white clouds welcomed the runners as they started the day in the 91,000-seat stadium, with the temperature around 80 degrees. Air quality has been a major issue for months, but an overnight rainstorm cleared the air. It was the first nonhazy day in Beijing since the games began.
Entering the day there was concern about Gay's status, though he has been assuring everyone in Beijing he's fine. Rounding the first corner of the 200 at the Olympic trials, the 100 and 200 world champion pulled up, then sprawled out. He needed to be carted off the track -- hardly perfect preparation for his first Olympics.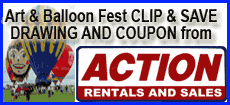 Gay pulled out of a race in London last month, then skipped the American training camp in Dalian, China, choosing to come directly to Beijing to march in last week's opening ceremony and work out at the U.S. training facility.
Lining up in Lane 2 for his first race since the injury, he got off to a decent start, then pulled ahead about halfway through.
Bolt also turned the first race of his first Olympics into a nonevent. He got off to a bad start and was in last place about 10 strides in, but passed everybody and was jogging when he crossed first, in 10.20.
It was just the kind of energy-saving start everyone expected from the 21-year-old sprinter, who set the world record of 9.72 in a blowout win over Gay on May 31 in New York.
Bolt needs to go easy because he'll be trying for two individual medals. Even though he holds the 100 record, the 200 has been his better race, and it starts Monday. After some hemming and hawing he committed to running the 100, a race he started taking seriously only this year.
"Tonight, tonight, tonight," Bolt said as he hustled through the interview area to get ready for the later heats.