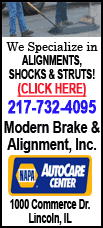 Williams, who won gold medals in singles and doubles at the 2000 Games, was beaten 7-5, 7-5. She followed to the sideline her sister Serena and top-seeded Roger Federer, who both lost earlier Thursday.
A wayward forehand plagued Williams, and she sent one long to lose serve and fall behind 6-5 in the second set. The reigning Wimbledon champion had three more forehand errors in the final game, and when Li hit a service winner on match point, the crowd responded with the biggest roar of the tournament.
Williams remained in the doubles competition and was to play with her sister in the quarterfinals later Thursday.