Peoria company wants hazardous waste delisted
Waste could then go to local landfills
Creates threat to water supplies, including northern Logan County

Send a link to a friend
[August 15, 2008] CLINTON -- The DeWitt County Board held a three-hour emergency meeting to discuss a matter that could affect the Clinton Landfill. However, the board declined 10-2 to pass a resolution requesting the Illinois Pollution Control Board to hold a hearing in DeWitt County.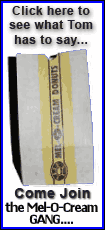 The public hearing has been set for 3 p.m. Monday at the Peoria Public Library.

Peoria Disposal Co. has made a permit application to delist hazardous electric arc furnace dust waste.

According to WATCH, which stands for We're Against Toxic Chemicals, the Peoria-based waste management company is trying to get the treated wastes reclassified, which would then allow the wastes to be dumped in municipal waste landfills, including the Clinton Landfill.
Material posted online by the WATCH organization says:
Electric Arc Furnace dust results from steel mill processes. It is a listed hazardous waste from the "derived from rule" and it contains known carcinogens and other highly toxic substances, including hexavalent chromium, mercury, arsenic, lead, zinc and cadmium. While some of the electric arc furnace waste treated at PDC comes from Keystone Steel and Wire in Bartonville, Peoria County, PDC accepts EAF wastes from other states. After trucking the hazardous waste to the PDC location at Peoria, PDC puts EAF waste through their "stabilization" processing.

The waste will then be tested daily to see that it meets landfill requirements. PDC then wants to ship the treated waste to one of their municipal waste landfills, instead of having to landfill it in their hazardous waste licensed landfill at Peoria, where they have been landfilling this waste for about 20 years.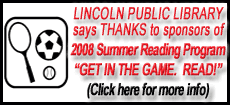 -- from WATCH posting
According to WATCH, Peoria Disposal made public claims that they would agree to allow DeWitt County to amend their landfill hosting agreement. The public proposal made by Peoria Disposal allegedly would allow the DeWitt County Board to have the right to allow or deny the disposal of treated hazardous waste at the Clinton Landfill.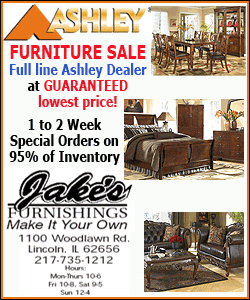 The Clinton Landfill is located over the Mahomet Aquifer. The Mahomet Aquifer is a vast underground lake supplying water to the counties of Logan, Cass, Tazewell, Peoria, Woodford, McLean, DeWitt, Piatt, Macon, Champaign, Iroquois and Vermilion.
Matt Varble, president of WATCH, continues to express skepticism and concern over the DeWitt County Board's refusal to get engaged in this process. Peoria Disposal made a non-specific promise in exchange with the board to amend the county landfill hosting agreement.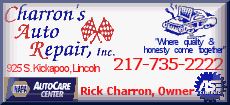 A charter bus that was scheduled has been canceled. However WATCH representatives still plan to attend the hearing in Peoria to represent concerns brought forward by the community.
[News release and information from WATCH; LDN]
Related news articles