Investors were encouraged early in the session as oil's pullback lifted the outlook for consumer companies and eased concerns that record-high energy prices would force Americans to curb spending. Light, sweet crude dropped $1.24 to settle at $113.77 a barrel on the New York Mercantile Exchange, and earlier traded as low as $111.34, its lowest level in more than three months.
Oil fell on a growing sense that economies around the world are joining the U.S. in a slowdown. The rising dollar, which is gaining strength on economic concerns, contributed to the sell-off in crude and other commodities. Crude is down more than $35 from its July 11 record of $147.27; meanwhile, gold prices that swept past $1,000 an ounce earlier this year are now below $800.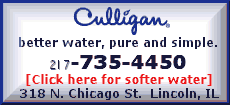 While the decline in oil was placating investors this week, it still did not offset their ever-present anxiety over the slumping housing and credit markets. Concerns about more write-downs at investment banks continued, causing major market indexes to fluctuate over the course of the week; the Dow Jones industrials continued a volatile streak, dropping more than 100 points two days in a row amid intensifying fears about the health of the financial sector.
"With some of this sharp price collapse in commodities you would think the market would be up a lot more," said Greg Church, chief investment officer of Church Capital Management. "The underlying factor is that credit continues to appear to be very weak."
The Dow rose 43.97, or 0.38 percent, to 11,659.90.
Broader indexes were narrowly mixed. The Standard & Poor's 500 index rose 5.26, or 0.41 percent, to 1,298.20, while the Nasdaq composite index fell 1.15, or 0.05 percent, to 2,452.52.
Volume remained extremely light, exaggerating moves in the major indexes. On the New York Stock Exchange, advancing issues were relatively even with decliners; consolidated volume came to 3.99 billion, about even with Thursday.
For the week, the Dow finished down 0.63 percent and the S&P 500 rose a modest 0.15 percent. The tech-focused Nasdaq, however, logged its fifth-straight weekly gain by finishing up 1.59 percent; it has risen 8.5 percent since mid-July.
The market has been trying to sort through a number of different factors, including the price of oil and other commodities, ongoing concerns about the state of the credit markets and varying economic data. Investors seem to be grabbing on to any piece of news that might signal a turnaround for the economy.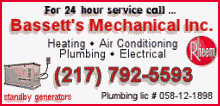 The Nasdaq's performance this week indicates that investors are rotating back into technology stocks. However, the market has had little motivation to move into other sectors - and analysts said many traders are simply buying into the dips.
The uncertainty in the market has increased demand for the safety of government debt, which rose modestly Friday. In late trading, the yield on the benchmark 10-year Treasury note, which moves opposite its price, slid to 3.84 percent from 3.90 percent late Thursday.
The dollar rose against other major currencies, contributing to Friday's pullback in oil and other commodities.
The day brought somewhat disappointing news about consumers. The University of Michigan reported a slightly smaller-than-expected rise in consumer sentiment in early August compared with July, evidence that the consumer remains under pressure.
Moreover, earnings outlooks from retailers J.C. Penney Co. and Abercrombie & Fitch Co. on Friday came in below forecasts.

"At the beginning of this year, earnings expectations started to drop precipitously, and the stock market dropped with them," said Scott Bleier, founder of market advisory service CreateCapital.com. "Those expectations got built into the stock market and to an excess. A lot of stocks discounted all of the bad news that was out there."

New York Attorney General Andrew Cuomo said Friday he plans to take legal action against Merrill Lynch & Co. as part of an ongoing investigation into the failure of the auction-rate securities market. Wachovia Corp., meanwhile, became the fifth bank in recent weeks to agree to repurchase billions of the investments as part of a settlement with regulators.

Merrill Lynch shares rose 4 cents to $26.33. Wachovia fell 24 cents, or 2.5 percent, to $15.57.

Airline stocks rose on the drop in oil. AMR Corp., the parent company of American Airlines, gained 46 cents, or 4.1 percent, to $11.74. However, shares of major oil companies declined, with ConocoPhillips down $1.71, or 2.1 percent, at $77.66.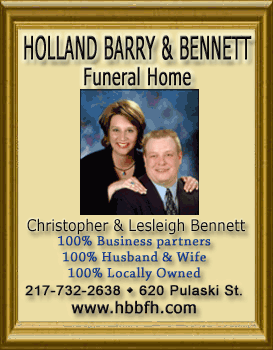 The Russell 2000 index, which tracks small-cap stocks, fell 1.01, or 0.13 percent, to 753.37.

Overseas, Japan's Nikkei stock average rose 0.48 percent. Britain's FTSE 100 fell 0.66 percent, Germany's DAX index rose 0.06 percent, and France's CAC-40 rose 0.60 percent.

---

The Dow Jones industrial average ended the week down 74.42, or 0.63 percent, at 11,659.90. The Standard & Poor's 500 index finished up 1.88, or 0.15 percent, at 1,298.20. The Nasdaq composite index ended the week up 38.42, or 1.59 percent, at 2,452.52.

The Russell 2000 index finished the week up 19.07, or 2.60 percent, at 753.37.

The Dow Jones Wilshire 5000 Composite Index - a free-float weighted index that measures 5,000 U.S. based companies - ended Friday at 13,271.88, up 74.75 points, or 0.57 percent, for the week. A year ago, the index was at 14,531.52.

---

On the Net:

New York Stock Exchange: http://www.nyse.com

Nasdaq Stock Market: http://www.nasdaq.com
[Associated Press; By SARA LEPRO]
Copyright 2008 The Associated Press. All rights reserved. This material may not be published, broadcast, rewritten or redistributed.