Light, sweet crude for September delivery fell $1.24 to settle at $113.77 a barrel on the New York Mercantile Exchange after falling to $111.34, its lowest price since May 2 and more than $35 - or 24 percent - below its July 11 trading record above $147.
As high energy costs force countries around the globe to cut back on consumption, crude prices have plummeted and are now within striking distance of $100 a barrel, a level first reached Feb. 19.
At the pump, retail gas prices also continued falling, with a gallon of regular shedding about half a penny overnight to a new national average of $3.771, according to auto club AAA, the Oil Price Information Service and Wright Express. Gas peaked at $4.114 on July 17.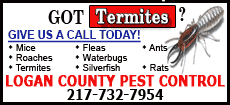 Crude fell after the dollar gained strength against the euro on U.S. data showing that industrial output rose more than expected in July. The 15-nation euro has lost some of its luster compared to its American rival amid growing evidence that European economies are slowing. The euro bought $1.4675 in trading Friday, down from $1.4811 late Thursday.
A rising dollar typically pushes oil prices lower as investors who buy crude and other commodities as hedges against inflation start dumping their positions to cut their losses. A stronger greenback also makes dollar-denominated commodities more expensive to overseas buyers, further eroding demand.
"The dollar is on fire again so that's causing people to re-evaluate everything," said Phil Flynn, oil analyst at Alaron Trading Corp. in Chicago. "It means oil prices could fall dramatically. We could see prices get to double digits if this continues."
An OPEC forecast of lower demand also put downward pressure on prices.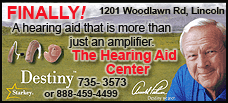 In its monthly oil report, the organization forecast world appetite for oil this year overall will fall by 30,000 barrels a day. While forecasting demand growing by a daily 1 million barrels a day this year, and another 900,000 barrels in 2009, the report noted that world demand growth next year will also be "the lowest since 2002," with demand growth from the major industrialized countries actually declining.
"They're basically saying we could have an oil glut because demand is slowing," Flynn said. "It's obvious that high prices do slow down demand and the market works."
The OPEC report came two days after the U.S. Department of Energy highlighted the ongoing drop in U.S. demand for energy as Americans struggle with high costs for gasoline, food and other goods.