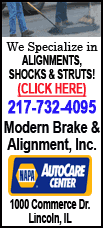 The currency rose against the pound for the 11th straight day on Friday, to $1.85 - its longest winning streak in 37 years. As recently as July, one pound would buy two dollars. At the same time, the dollar climbed to its strongest level in almost six months against the euro, which fell to $1.47, and to near a seven-month high versus the yen.
So far, the trend has helped push oil prices lower. Long term, a stronger dollar has a range of consequences. It makes imports cheaper for Americans, and makes it more expensive for foreign companies to buy U.S. assets such as Anheuser-Busch Cos., which is being sold to Belgian-based brewer InBev for $52 billion.
A stronger dollar would probably come as a relief to many European businesses, too, since it makes their exports to the key U.S. market more price-competitive.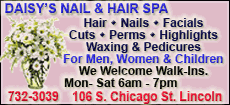 The dollar reached an all time low on July 15 of $1.60 to the euro, down from a peak of 82 cents to the euro in 2000. The dollar's decline is blamed on the large U.S. trade and budget deficits, investment flows out of the United States, and lately by interest rate cuts by the Federal Reserve.
Some think it's only up from here. The dollar is now benefiting from the widespread sense that prices for commodities such as oil and gold are on the brink of a massive fall, as traders gamble that a slowing global economy could lead to diminished demand.
"There's a fear that the whole commodity boom is going to end, that the bubble is going to burst," said James Hughes, market analyst at financial traders CMC Markets. "That's giving the dollar a bit of cheer."
Oil dropped below $112 a barrel on Friday - down almost 24 percent from its all-time high of $147 a month ago. A rising dollar typically pushes oil lower as investors who buy crude and other commodities as hedges against inflation start dumping their positions to cut their losses. A stronger greenback also makes dollar-denominated commodities more expensive to overseas buyers, further eroding demand.
Gold, silver and copper are also trading at multi-month lows, with the spot price of gold falling as far as $789 an ounce - its lowest since December. Prices for vegetable oil, corn, wheat and rubber are falling, too.
As a result, investors who pulled money out of dollar-denominated investments and poured it into commodities are now reversing course - and buying dollars again.
The dollar is also profiting from weakness among many of the rich nations' economies.
On Thursday, the European Commission said the economy in the 15 countries that use the euro shrank by 0.2 percent in the three months to June, as inflation driven by higher commodities prices wiped out growth. It is the first time since the launch of the euro that the region of 320 million people has suffered negative growth. Japan also reported economic shrinkage last quarter.
Meanwhile, fears that Britain is heading for recession - amid plummeting house prices, plunging consumer confidence and rising inflation - worsened on Wednesday after Bank of England governor Mervyn King predicted that the British economy would stagnate for the next year.