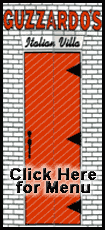 They said Wilkinson used the caulking gun, wrapped in a dark cloth, to get the drugs Thursday afternoon.
Afterward, he allegedly headed back to his vehicle, which was parked and running in front of the drug store, and discovered he was locked out, the Midland Reporter-Telegram reported in its online edition Thursday.
Stanton Police Chief Mike Adams said Wilkinson then tried to get away on foot. Police, who thought he had a gun, shot him in the top of his shoulder during the short chase.
Wilkinson was treated at the Midland Memorial Hospital and taken to the Martin County Jail on a charge of armed robbery. A jail official said late Thursday he did not know whether Wilkinson had an attorney.
No bond had been set.