Today's Highlight in History:
On Aug. 16, 1977, Elvis Presley died at his Graceland estate in Memphis, Tenn., at age 42.
On this date:
In 1777, American forces won the Revolutionary War Battle of Bennington.
In 1812, Detroit fell to British and Indian forces in the War of 1812.
In 1858, a telegraphed message from Britain's Queen Victoria to President Buchanan was transmitted over the recently laid trans-Atlantic cable.
In 1948, baseball legend Babe Ruth died in New York at age 53.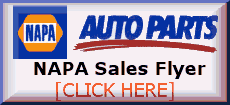 In 1954, Sports Illustrated was first published by Time Inc.
In 1956, Adlai E. Stevenson was nominated for president at the Democratic National Convention in Chicago.
In 1960, Britain ceded control of the crown colony of Cyprus.
In 1978, James Earl Ray, convicted assassin of Dr. Martin Luther King Jr., told a Capitol Hill hearing he did not commit the crime, saying he'd been set up by a mysterious man called "Raoul."
In 1987, 156 people were killed when Northwest Airlines Flight 255 crashed while trying to take off from Detroit.
In 2000, delegates to the Democratic National Convention in Los Angeles nominated Al Gore for president.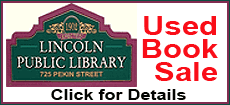 Ten years ago: Protestants and Catholics in Northern Ireland united in uncomprehending grief over the car bomb slaughter of 29 people in Omagh a day earlier. A day before President Clinton was to face a criminal grand jury concerning his relationship with Monica Lewinsky, his lawyer said, "The truth is the truth, and that's how the president will testify."