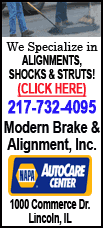 At a cost of about $16 million a mile, the fence will be far more expensive than fences the U.S. government is building elsewhere along the nation's 1,952-mile border with Mexico. U.S. Customs and Border Protection said the average cost along the entire border is $2 million to $3 million a mile.
The stretch near San Diego will cost about $57 million under a contract awarded to Kiewit Corp. of Omaha, Neb., said James Swanson, a Border Patrol special operations supervisor.
The lion's share will pay for filling Smuggler's Gulch with nearly 1.9 million tons of dirt and for building a concrete culvert to handle rainfall flowing downhill from Tijuana, Mexico, Swanson said.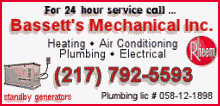 The border is currently marked by a decaying fence made of surplus Navy landing mats. Border Patrol agents swarm the area in jeeps and pickups as they wait for migrants in Tijuana to dash about 2 miles through trees to the closest patch of stores and homes.
It is a far cry from the early 1990s, when large groups blitzed across the border and easily overwhelmed the Border Patrol.
U.S. authorities insist new fencing is needed, despite an increase in patrols and objections from environmental groups who say the dirt shift threatens the Tijuana River estuary, home to more than 370 migratory and native birds.
"We're not seeing the thousands, the hundreds who streamed through in the past," said Mike Fisher, chief of the Border Patrol's San Diego sector. "However, it's still a vulnerability that's being exploited today."
Arrests along the stretch have doubled in the past year as the Border Patrol has added agents, said spokesman Alex Renteria. Arrests totaled 16,738 in the area from October through July, or about 60 a day, up from 7,944 the same period last year.
The project calls for a dirt access road and 15-foot steel mesh fence just north of the existing fence. Crews will also build a third fence about 10 feet high farther north and install lights.
"It's crazy," said Victor Clark Alfaro, director of the Binational Center for Human Rights in Tijuana. "I don't see the justification to spend $60 million on an area that's no longer an important crossing."