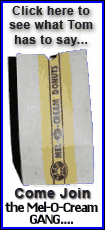 The Northeast was expecting continued wet weather and problems with flooding. A trough of low pressure lingering over New England was projected to trigger showers and thunderstorms, which were likely to turn severe.
That same low pressure system was expected to extend into the Southeast, generating storms capable of producing tornadoes.
Most sunny skies and hot temperatures were forecast for the West Coast. The Pacific Northwest was expected to remain under a heat advisory as temperatures were likely to approach 100 degrees.
Temperatures in the Lower 48 states Friday ranged from a low of 31 degrees at Watersmeet, Mich., to a high of 122 degrees at Death Valley, Calif.