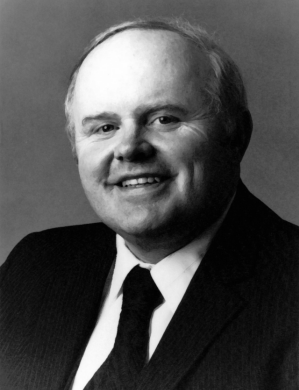 Dairy industry honors Hutjens

Send a link to a friend

[August 18, 2008] URBANA -- A leading dairy industry group has named dairy specialist Mike Hutjens of University of Illinois Extension as the 2008 Industry Person of the Year. World Dairy Expo Inc. will present the award Oct. 1 during its annual exposition in Madison, Wis.

World Dairy Expo is the world's largest dairy event. "No one has been more instrumental in raising levels of knowledge" about the dairy industry than Hutjens, the awards committee noted. The award recognizes Hutjens' role in "building a worldwide industry connecting people, technology and commerce."

Robert A. Easter, dean of the U of I College of Agricultural, Consumer and Environmental Sciences, said that Hutjens' career, as well as the award, reflect the university's dedication to helping agriculture meet new challenges.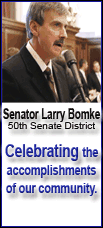 "Mike is a good example of taking research information to the people who can apply it to their enterprises and lives. He is the essence of the land-grant university mission," he said.
Neal Merchen, head of the Department of Animal Sciences, agreed.
"Over the past 30 years, I can't think of anyone who represents the face of academia to the dairy industry more than Mike Hutjens," he said. "This recognition is especially important because it is presented by the stakeholders in the industry and attests to the impact that Mike has had in sharing his knowledge with the producers."
Although he has received numerous honors during his three decades in Extension dairy work, Hutjens termed the World Dairy Expo award as "unique."
"This award is from the industry -- the companies, dairy managers, agri-business and producers -- that I serve," he said.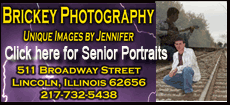 Born and raised on a 313-acre, 70-cow dairy farm near Green Bay, Wis., Hutjens received his undergraduate and graduate degrees from the University of Wisconsin-Madison. From 1971 until 1979, he was an Extension dairy specialist at the University of Minnesota. Joining the U of I Department of Animal Sciences in 1979, Hutjens has served as a faculty member and Extension specialist.
His dairy education work has taken him to 46 states, 16 foreign countries and nine of Canada's provinces, speaking at programs, observing industry practices and advising producers. Annually, Hutjens addresses 90 to 100 dairy meetings or seminars. Key areas of emphasis include the annual Illinois Dairy Days, Four-State Dairy Seminars, American Association of Bovine Practitioner seminars, Internet dairy classes leading to the only university dairy certificate, dairy columns in national dairy magazines, three Hoard's Dairyman booklets and teaching three dairy classes on the U of I campus.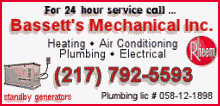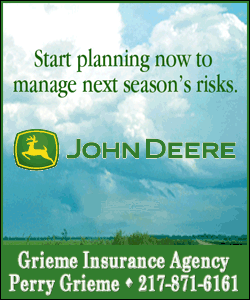 In addition to receiving the U of I College of Agricultural, Consumer and Environmental Sciences highest award -- the Funk, he has been recognized for his work by the USDA, the American Dairy Science Association and the Illinois Milk Producers Association.
Over his career, Hutjens has observed sweeping changes in the dairy industry.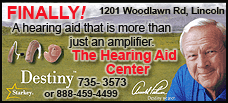 "When I grew up and continuing through my early years in the field, the common dairy farm included about 40 cows, pigs and feeder cattle, and crop production," he said. "Over the last 10 to 15 years, we've seen acceleration in specialization and the disappearance of the diversified enterprise model.
"Today, some dairy producers are not producing any crops, have no other livestock, and the entire enterprise focuses on milking cows. We've seen similar trends in the pork and poultry industries."
Hutjens attributes this to "economy of scale" considerations.
"We still have many family farm enterprises in dairy, but even those are becoming larger," he said. "The U.S. and Illinois dairy producer continues to be committed and dedicated to the dairy cow and industry; it has been an honor to work with these individuals as they feed the world."
[Text from file received from University of Illinois Extension]