Light, sweet crude slipped 4 cents to $113.73 a barrel in premarket electronic trading on the New York Mercantile Exchange, after rising in earlier trading.
Despite worries about Fay disrupting supplies from the Gulf of Mexico, oil prices remain near their lowest levels since early May, thanks to the recent rebound in the dollar and growing signs that developed economies around the world are slowing.
On Monday, the dollar retrenched a bit against the euro, pound and yen.
Dow Jones industrial futures rose 34, or 0.29 percent, to 11,697. Standard & Poor's 500 index futures rose 3.50, or 0.27 percent, to 1,303.20, and Nasdaq 100 index futures rose 8.50, or 0.43 percent, to 1,974.00.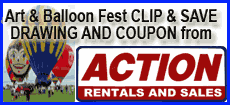 Last week, the Dow finished lower, but the S&P and the Nasdaq composite index ended up.
In earnings news on Monday, Lowe's Cos. posted a nearly 8 percent drop in second-quarter profit. The results were better than expected, but the home improvement retailer also issued a disappointing outlook.
In economic data, the National Association of Home Builders is expected to release its monthly report on the housing market at 1 p.m. Eastern time. Economists surveyed by Thomson Financial/IFR anticipate the index to be flat for August compared to July.