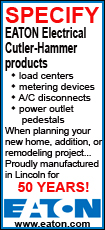 "The conditions of families living in poverty are unacceptable. Poverty is a wide-reaching problem and affects the quality of life for us all," Blagojevich said. "Every person deserves to have a safe place to live, adequate health care, food, and decent educational and employment opportunities. I am proud to sign this bill today, which will help us start making real progress toward eliminating poverty in Illinois."
The commission will focus on eight critical areas: affordable housing, adequate food and nutrition, affordable and quality health care, equal access to quality education, dependable and affordable transportation, quality and affordable child care, opportunities to engage in sustainable work that pays a living wage, and availability of adequate income supports.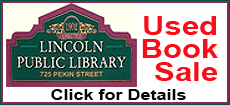 "As one of the wealthier states in the nation, it is important that we in Illinois set a high goal for the elimination of poverty," said Yarbrough. "By creating this commission of individuals determined to improve the quality of life for our poorest residents, we can develop a framework, recommend specific legislative actions and work together to realize our goal of reducing poverty."
"The creation of this commission marks a turn for the better in eliminating poverty in Illinois, by looking into this in a committed way, so we can take major steps forward," Sen. Frerichs.
Poverty levels continue to rise. Low-income students have increased from 36.3 percent of the enrollment in 1998 to 40.9 percent in 2007, while more than 595,000 households now receive food stamps, an increase of 4 percent over last year.
"The elimination of poverty requires a three-tiered approach, including the removal of structural and policy barriers, the creation of economic opportunity, and the development of strategies for self-sufficiency," said Illinois Department of Human Services Secretary Carol L. Adams, Ph.D. "I look forward to working with the commission members to design a viable poverty reduction blueprint for Illinois."
The commission will be comprised of no less than 26 members: five each to be appointed by the governor and each of the four legislative leaders and one to be appointed by the lieutenant governor. A representative of the governorís office will serve as a co-chair.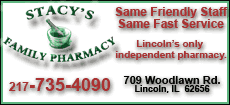 "The creation of the Commission on the Elimination of Poverty is an important step towards realizing human rights in Illinois," said Sid Mohn, president of the Heartland Alliance of Human Needs and Human Rights. "This commission has the potential to fundamentally change the way we address poverty through creating a substantive, measurable plan to cut extreme poverty in half by 2015. I applaud the General Assembly and Gov. Blagojevich for demonstrating their commitment to Illinois' most vulnerable residents."
House Bill 4369 is subject to appropriation and goes into effect immediately.
[Text from file received from the Illinois Office of Communication and Information]