The Commerce Department's report on July housing starts will likely draw attention as investors look for any sign of a bottoming in the housing sector. And an indication that the market's decline is easing could help lessen worries about the troubled financial sector, which is still reeling from soured mortgage debt.
But economists aren't optimistic. They expect, on average, construction of new homes and apartments will have fallen to an annual rate of 950,000 units for July, according to Thomson/IFR.
Wall Street also will be awaiting release of the Producer Price Index. Economists expect inflation pressures faced by companies will increase for July as they did for the consumer, according to figures released last week.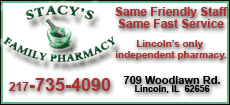 The PPI is seen as rising 0.5 percent for July, according to Thomson/IFR.
Both reports are due at 8:30 a.m. EST.
Investors also will examine quarterly reports due from retail names like Home Depot Inc., Target Corp. and Saks Inc. Beyond retailers, technology company Hewelett-Packard Co. is expected to report results.
Ahead of the reports, Dow Jones industrial average futures fell 31, or 0.27 percent, to 11,468. Standard & Poor's 500 index futures declined 3.50, or 0.27 percent, to 1,278.60, while Nasdaq 100 index futures fell 6.75, or 0.35 percent, to 1,936.75.