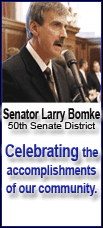 Jerry Manuel was ejected for the fourth time as Mets manager for arguing after an unusual double play in the third inning.
Sean Burnett (1-1) got Carlos Delgado to pop out with the bases loaded, ending the Mets eighth and preserving the 2-all tie. John Grabow pitched the ninth for his fourth save.
LaRoche singled with one out in the eighth off Pedro Feliciano (2-3). Duaner Sanchez relieved, and a single by Jason Michaels and an intentional walk to Andy LaRoche loaded the bases.
Pearce followed with a single past the dive of drawn-in third baseman David Wright, and Wilson delivered his double.
Mets starter John Maine, making his second start since coming off the disabled list, pitched five scoreless innings. He gave up two hits, walked four and was lifted after throwing 96 pitches.
Brian Stokes relieved in the sixth and Adam LaRoche tied it with a two-run homer.
Paul Maholm pitched at least six innings for the 19th straight start, the longest streak by a Pirates pitcher since Doug Drabek in 1992. Maholm gave up two runs and five hits in seven innings.
Manuel was tossed after an odd play on the bases. Argenis Reyes was safe when Wilson's throw to first sailed to the railing, and umpire Joe West ruled the Mets rookie made a slight turn toward second after crossing the bat. Reyes was tagged out by Pirates catcher Ryan Doumit, who was backing up the play.
For the eighth time in 11 games, the Mets scored in the first inning. Reyes led off with a single, Nick Evans hit the first of his two doubles and Carlos Beltran had a sacrifice fly.