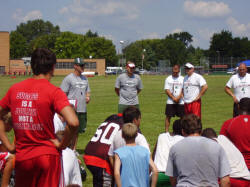 Are you ready for some football?
Railer coaches, team prepare to prove pundits wrong

Send a link to a friend
[August 19, 2008] If you would have happened to be a Lincoln Community High School student attending the first day of football practice last week, your session would have drawn to a close with a pep talk from the team of coaches, headed up by Jared Shaner:
"Today's the beginning of history."
"Better football players make better young men."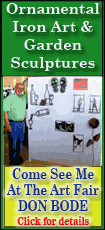 Indeed, there seems to be a level of enthusiasm on the practice field this season that may not be equally shared by the pundits who predict a seventh-place finish for the LCHS varsity team.
Two returning seniors, receiver Kyle Frick (No. 1) and defensive back Wes Neece (No. 11), will be the first to tell you that the team is underrated and that they will surprise people this year. Both players made first team all-conference last year.
The team "looks to be shaping up really good," says Kyle, adding that there are several players returning on offense, with a new mix of players on defense.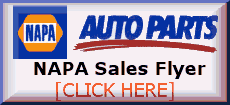 Wes feels that this team is the best of the teams over the three years that he has been playing football at LCHS. "The biggest competition is ourselves -- if we play to full potential, we can beat anyone," he says.
Both players agree that the rivalry with Springfield High School has intensified, after the team beat SHS last year in the last seconds of the game. Chatham and Lanphier also are very competitive rivals.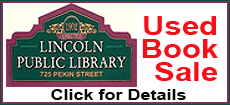 LCHS head coach Jared Shaner agrees. "For a while we weren't competitive -- but now we've beat Springfield and Lanphier," he notes. He predicts that the Springfield game will be an "intense game this year."
Shaner, who has a teaching major and coaching minor from Illinois State University, came to LCHS in 2004, when he talked with then-Coach Oaks and became defensive coordinator in 2004-05 for two seasons. Shaner is now in his third season as head coach. Before then, he was assistant coach at Olympia School for four years. He has known he wanted to be a head coach since his sophomore year in high school.
About the seventh-place ranking this year Shaner says, "(We) take those things with a grain of salt. They haven't been out here with these kids all summer. We're gonna surprise some people. This team has a lot of talented young kids."
He adds that there are nine returning starters on offense and that they were the third-best offense last year. Also, says Shaner, the new kids are fitting in really well.
As for the underclass teams, Shaner is pleased with the freshman numbers (25-30 players) but notes that the sophomore numbers are down (14 players) and that freshmen will be used to complete that team.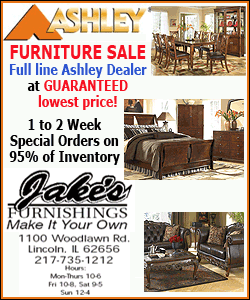 The freshman team is "solid," according to Shaner. About 12-15 players have been coming to summer workouts consistently for three days a week. They are led by quarterback James Liesinger, who comes from a strong family football history at LCHS. As eighth-graders the team posted a record of 7-2 last year.
As practices start, the team will concentrate over the first few days on the playbook and the offense. "We'll throw a whole bunch at them in the beginning and let them sort it out," says Shaner. They will then even out practices soon to incorporate offense, defense and special teams.
Shaner has a hands-on approach for all the teams and maintains great lines of communication. His advice to his coaching staff is to keep their perspective and to ask themselves, "Why are you a football coach?" The coach's answer to his own question is "to have a positive impact on 70-80 young men." He says that his coaching team, made up of businessmen, teachers and administrators, make a great staff and genuinely care about the players.
The freshman coaches are Doug Benz and Joe Walters. The sophomore coaches are Jeff Cooper and Andy McDonald. The varsity coaches are Ryan Bast, Davis Hodam, Joe Ryan and Jared Shaner.
GO, RAILERS!
[By GEOFF LADD]
For more information