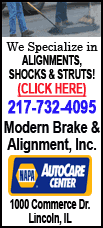 Dodgers spokesman Josh Rawitch said Monday night that no deal had been completed.
The trade, first reported by the Los Angeles Times on its Web site, was expected to be announced Tuesday.
Maddux was 6-3 with a 3.30 ERA in 12 starts for the Dodgers in 2006 after they acquired him from the Chicago Cubs for infielder Cesar Izturis at the non-waiver trade deadline. Maddux helped Los Angeles reach the playoffs that season as the NL wild card.
This year, the Dodgers and Padres discussed a deal for Maddux before the July 31 deadline, but talks fell through.
"I would say nothing ever got real close," Padres general manager Kevin Towers said then. "We let it be known with the Dodgers, that was the one ballclub he had interest in going to, that any deal we were going to do was going to be the best baseball deal we could do and it wasn't going to be a financial deal to try to move dollars. We just weren't happy with the prospect we would be getting back, and we chose to hold onto him."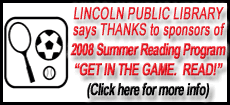 A four-time Cy Young Award winner, Maddux has a full no-trade clause in his contract and agreed to waive it. He joined the Padres in 2007 and returned this season for a $10 million, one-year deal.
The Dodgers put opening-day starter Brad Penny on the disabled list Thursday with a shoulder injury and hope Maddux can fill the void in their rotation. He is likely to get seven or eight starts with Los Angeles down the stretch.
Penny could be out for the season, but his turn comes up again Saturday. Maddux pitched on Friday, allowing a run in seven innings of San Diego's 1-0 loss to 45-year-old Jamie Moyer and the Philadelphia Phillies.