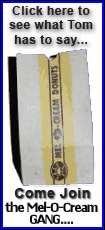 "I think I've just continued to get better in the preseason -- in the games and in practice -- so this will be another step to take," Orton said.
Orton and Grossman began battling for the starting spot in May minicamp and the workouts in June. Then the competition intensified in training camp.
"To come to a decision like that we've taken a lot of things into consideration: Last year, how (Orton) finished the season ... training camp, preseason games," Smith said. "In the end, it comes down to a gut feeling that you have.
"I feel good about Kyle leading our team."
Orton completed 63.2 percent of his preseason passes (12-for-19) for 99 yards with a passer rating of 76.4, but had no completions longer than 17 yards. Grossman completed 13-for-23 for 118 yards. Grossman threw a 25-yard touchdown pass.
Orton did not get the team into the end zone, but did direct a two-minute drill to a field goal Saturday at Seattle. Grossman threw an interception.
Statistics alone didn't lead to the decision, Smith said.
"Completions, turnovers, to just the feeling we have on who can manage the game the best for us, all of things like that," Smith said. "And the good thing about evaluating both Rex and Kyle, we've had a long time to do it. It's been quite a few years we've had a chance to see both guys play."
Orton started 15 games as a rookie before starting the final three games last season. When Orton was a rookie, he ran an easier version of the offense. Now he's running the full offense.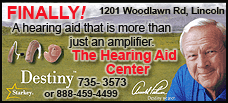 "People make such a big deal about that, my rookie year and everything, but I think everybody on this team has gotten better since they were a rookie and not just me," Orton said. "That stuff's in the past and I'm just focused on playing good football now."
Orton's fourth year in the same offensive system under coordinator Ron Turner has helped improve his confidence.
"My accuracy has improved, my command of the offense has improved and just being able to play at a high level," he said.
Smith said the team's offensive line problems had little impact. The Bears had problems protecting the quarterback in Seattle.
"Both guys were in the same situation, which is a good part about it," he said. "Both guys played both preseason games with the same line. ... I think we did about what we could to let them compete fairly for the position."
The competition actually began last December when the team put Orton in the starter's role after Grossman suffered a knee sprain. Orton led the team to a 2-1 record with three touchdown passes and two interceptions.