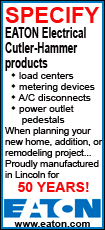 The first-place Rays won for the eighth time in 10 games, holding off the team with baseball's best record despite another baserunning gaffe by B.J. Upton, who has been benched three times in the past two weeks for not hustling.
The speedy center fielder was caught jogging on the bases again and thrown out at second on what should have been a routine double. But unlike last Friday in Texas, Upton wasn't removed from the game by manager Joe Maddon.
Sonnanstine (13-6) allowed three runs and five hits in 5 1-3 innings to pull within one victory of the Rays' single-season record. Rolando Arrojo won 14 in 1998, and Sonnanstine's total matches the 13 Scott Kazmir won a year ago.
Dan Wheeler, the sixth Tampa Bay pitcher, worked a perfect ninth for his sixth save in seven opportunities, enabling the Rays to maintain their 4 1/2-game lead over Boston in the AL East.
Hinske hit his 19th homer in the second and Floyd added his ninth in the third, both coming off right-hander Jon Garland (11-8), who allowed five runs and 10 hits in six innings.
The Rays made it 5-1 in the third when Willy Aybar scored from first after Hinske singled and the ball rolled between Vladimir Guerrero's legs in right field for a two-base error.
Back at Tropicana Field after going 7-3 on a season-high 10-game trip in which they thrived despite the benching of Upton and losing Carl Crawford, Evan Longoria and Troy Percival to injuries, the Rays improved the best home record in the majors to 46-17.
The Angels have the best road mark in baseball (39-24) but are 0-4 in the Rays' ballpark this season.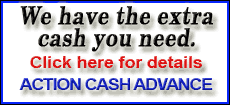 Juan Rivera homered and Garret Anderson extended his hitting streak to a season-best 21 games with a sixth-inning RBI double for Los Angeles. Guerrero added an RBI single off Grant Balfour in the seventh, cutting Tampa Bay's lead to 5-4.
Upton drew a mixed reaction from fans in his first plate appearance after hitting a fourth-inning drive to left off Garland and breaking into a trot out of the batter's box, apparently thinking it would be a home run.
Instead, the ball hit the fence on a hop.
Upton casually rounded first and jogged toward second with Angels first baseman Mark Teixeira following up the line to meet left fielder Juan Rivera's throw to an uncovered base. Teixeira fielded the ball on a bounce and made the tag just before a surprised Upton touched the bag.