The 25-year-old Henry is traveling from Charlotte, N.C., to Cincinnati to sign a contract with the Bengals, according to ESPN.com, which first reported that discussions were taking place.
"We're in talks and we're real close," Frazier said. "I'm just glad they're willing to let the past be the past and give him a chance. I just hope that the Cincinnati fans will give him the same type of chance."
Henry recently told ESPN.com that he would stay out of trouble if given another chance by an NFL team.
"I just have to be smart and handle myself like a professional at all times," he told the Web site.
A telephone message left by The Associated Press for a Bengals spokesman Monday night was not immediately returned.
Henry still must serve a four-game suspension imposed by the NFL for violating the league's personal conduct policy.
Henry was suspended for the first eight games last season, also for violating the league's conduct policies. He played in the last eight games, but had only 21 catches for 343 yards and a pair of touchdowns as the No. 3 receiver.
The Bengals released him in April after he was accused of punching a University of Cincinnati student and breaking his car window with a beer bottle.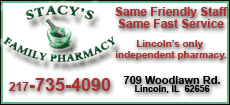 The jury couldn't reach a verdict on an assault charge, resulting in a mistrial. Prosecutors decided to drop the case after a judge ruled against them on several motions just before the retrial was scheduled to start in July.
When asked last month about the possibility of Henry rejoining the Bengals, coach Marvin Lewis said he wasn't interested.