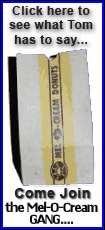 Last year's AL Cy Young Award winner has won 11 straight decisions overall.
Sabathia threw 130 pitches. The big lefty struck out nine, walked two and gave up 11 hits as the Brewers pulled 2 1/2 games ahead of idle St. Louis in the NL wild-card race. They also moved within five games of the first-place Chicago Cubs in the NL Central.
Houston, which had won nine of 11, dropped to 14-4 in August.
Corey Hart singled, doubled and homered for Milwaukee, and Ray Durham had three hits and three RBIs.
Randy Wolf (2-1) took the loss, giving up six earned runs and five hits in four innings, his shortest outing in five starts since joining the Astros on July 22. He walked three and struck out five.
The Brewers got a run in the first on Hart's two-out RBI double and put the game away with five more in the fourth, two on Sabathia's two-out single.
Milwaukee batted around in the fourth. Prince Fielder walked to lead off the inning, and Hart singled. Both advanced on a deep fly to center by Bill Hall but had to stay at second and third as Mike Cameron hit a short fly to right.
Wolf intentionally walked Jason Kendall, bringing up Sabathia, who came into the game hitting .246 in his career with nine RBIs, three this season. On the first pitch, Sabathia lined a single between shortstop and third base to score Fielder and Hart.
Durham then doubled home Kendall, as Sabathia narrowly avoided the tag at third with a feet-first slide.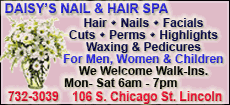 Durham and Sabathia scored on J.J. Hardy's single.
That was all Sabathia needed. He gave up solo home runs to pinch-hitter Reggie Abercrombie in the fifth and Ty Wigginton in the sixth.
Wigginton's homer extended his career-best hitting streak to 15 games. He has seven home runs since the streak began Aug. 3.