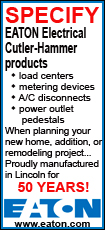 The contract rose $1.66 overnight to settle at $114.53 a barrel.
In London, October Brent crude shed 16 cents to $113.09 a barrel on the ICE Futures exchange.
Investors are waiting for a report later Wednesday by the U.S. Energy Department's Energy Information Administration on U.S. oil stocks for the week ended Aug. 15. The petroleum supply report was expected to show that gasoline inventories fell by 3 million barrels, according to the average of analysts' estimates in a survey by energy information provider Platts.
"People are going to be looking at the gas numbers," said Jonathan Kornafel, Asia director for brokerage Hudson Capital Energy in Singapore.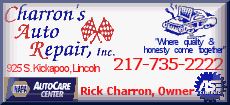 The Platts survey also showed that analysts projected oil stocks rose 1.7 million barrels and distillates went up 1.2 million barrels during last week.
Tropical Storm Fay -- which contributed to higher oil prices over the past few days -- moved inland in the United States on Tuesday, bypassing oil and gas platforms in the Gulf of Mexico.
Energy markets, however, were still nervous, as some computer models showed Fay possibly becoming a "boomerang storm" and moving back toward the Gulf, said Olivier Jakob of Petromatrix in Switzerland.
JBC Energy in Vienna, Austria, also mentioned "hurricane risk" as one of several factors supporting oil prices.
Oil prices have rebounded after falling about $35, or nearly a quarter, from their all-time trading record $147.27 on July 11 on expectations that high gasoline prices and slowing economic growth in the U.S., Europe and Japan will undermine global energy demand.