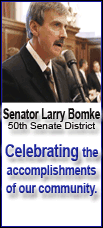 And while fewer new homes are being built, fewer customers are also refinancing existing mortgages. A sharp drop in refinance volume in recent weeks has been the leading driver of declining application volume.
The trade group's application index fell to 419.3 during the week ended Aug. 15, a 1.5 percent decline from the week prior. Application volume is down 61 percent from its 2008 peak in February.
The MBA's index peaked at 1,856.7 during the week ending May 30, 2003, at the height of the housing boom. An index value of 100 is equal to the application volume on March 16, 1990, the first week the MBA tracked application volume.
The survey provides a snapshot of mortgage lending activity among mortgage bankers, commercial banks and thrifts. It covers about 50 percent of all residential retail mortgage originations each week.
Application volume fell despite a drop in interest rates as well. The average rate for traditional, 30-year fixed-rate mortgages fell to 6.47 percent during the week ended Aug. 15, from 6.57 percent the previous week.
The average rate for 15-year fixed-rate mortgages, often a popular option for refinancing a home, fell to 5.99 percent from 6.17 percent. The average rate for one-year adjustable-rate mortgages fell to 7.07 percent from 7.15 percent.