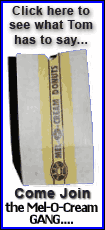 Carlos Delgado hit a go-ahead double off the left-center fence to end New York's long stretch of bases-loaded futility, and the Mets broke loose in the eighth inning to rally past Atlanta 7-3 Tuesday night.
Damion Easley delivered a two-run single with the sacks full, and Ramon Castro added an RBI double to cap a five-run eighth against the Braves' bullpen.
Delgado's clutch hit snapped New York's 3-for-42 skid with the bases loaded.
"Sometimes we as hitters, as players, put a little too much pressure on ourselves," Delgado said. "You've still got to see the ball and hit the ball. It's not like he's going to make up a pitch with the bases loaded."
One night after their six-game winning streak was snapped in Pittsburgh, the Mets won for the 10th time in 13 games and maintained their 1 1/2-game division lead over Philadelphia.
New York received a strong effort from its unsteady bullpen, including newcomer Luis Ayala, after getting more bad news about All-Star Billy Wagner.
An MRI earlier in the day showed the injured closer has increased swelling in his left elbow, so he's out indefinitely. The Mets don't know when he might be able to return to the mound, if at all, this season.
The eighth-inning outburst left Scott Schoeneweis to close this one out with a one-hit ninth in a non-save situation. Aaron Heilman (3-7) pitched a scoreless inning for the win.
"We just have to pick up the slack and do the best we can. At this point, I don't even know what else the organization can do," Schoeneweis said. "It's nice to be on the other end of one of those games. Someone else's bullpen gave it up and ours didn't. It's amazing how that works sometimes."
Oliver Perez kept New York in the game by allowing three runs in 6 1-3 innings against a lineup that had Omar Infante batting cleanup. Infante has three home runs this season.
With the Braves trying to hold on for their first one-run win on the road since Aug. 9 last year at Shea Stadium, Jeff Bennett (2-5) walked consecutive batters with one out in the eighth.
Carlos Beltran's dribbler for an infield single brought up Delgado, who popped out with the bases loaded to end the eighth inning Monday, keeping the score tied.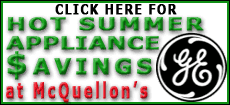 This time, he drove left-hander Will Ohman's pitch the other way and clapped his hands as he cruised into second with the Mets up 4-3.
"It's the toughest situation a bullpen can be put in and every reliever should crave it. I know I do," Ohman said. "I made a very below-average pitch to an above-average hitter and I paid for it. It doesn't matter how many times you get a guy out. The one time you don't stinks."
Easley singled off Julian Tavarez, and Castro's double made it 7-3.
Starting pitcher Jo-Jo Reyes stymied the Mets in his return from the minors, but Atlanta has lost eight of nine to fall a season-worst 14 games under .500.