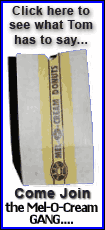 "I've not really had a whole lot to say, to tell you the truth," he said. "As to when I'll be back on the practice field, that's still to be determined. Obviously, the sooner, the better for me. My goal is to be back for the first game."
Indy's franchise quarterback had been kept out of public view since having surgery to remove an infected bursa sac from his left knee July 14. Team officials said he was staying away to reduce the risk of another infection.
Things began changing Monday night when the former Super Bowl MVP arrived at the PeyBack Foundation's charity bowling event, which was closed to the media.
Over the past couple of weeks, local radio talk shows have been filled with questions about whether Manning's knee was worse than originally diagnosed and whether he might miss the season-opener -- or additional games -- and a local television station showed an apparent photo of Manning at the bowling tournament Monday with a brace over his right knee.
By Tuesday morning, Manning was back at practice in his familiar No. 18 jersey, minus a helmet or pads, and wearing a wrap around his left knee. He threw a few passes but spent most of the time chatting with team owner Jim Irsay and coach Tony Dungy at the new Lucas Oil Stadium.
Afterward, Manning took questions for the first time since a conference call July 24, the date his teammates reported to training camp, and he wasted no time in dismissing the growing speculation.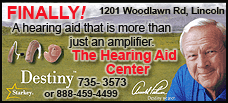 "This, maybe, will stop some of the whining going on," he said. "I just didn't want to get into these daily progress reports. I've done nothing but rehab, I guess we're sort of in the rumor mill now. I don't wear a knee brace, I wore this (wrap) today, really for the first time.
"If we're to the point of someone putting a cell phone picture on the news, that's a little disappointing. So I guess, I'll squash that right now, it's not true. I don't wear a knee brace."
Throughout Manning's absence, team officials have repeatedly said Manning's rehabilitation is on schedule. He was expected to miss four to six weeks, and Dungy believes Manning could be practicing by next week.
The time table remains uncertain, though, and Dungy could not assure fans that Manning would be ready to face the Bears.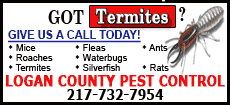 "I don't think we can guarantee that," Dungy said. "I don't know if any of those (injured) guys will be out there on the 7th, but my guess is they will be."
Irsay doesn't want to take any chances with his prized player.
After drafting Manning with the No. 1 pick in 1998, Irsay has watched Manning start all 160 regular-season games and 14 straight playoff games, leading the Colts to eight playoff appearances and a Super Bowl title following the 2006 season.
If it means Manning would get healthier by taking the first week off and ending the NFL's second-longest streak for consecutive starts by a quarterback, Irsay implied Manning would sit out.
Getting Manning back wasn't the only pleasant sight for Dungy.