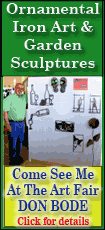 A team spokesman said the Cardinals have no plans to trade the sixth-year standout and still hope to sign him to a contract extension.
Whisenhunt sounded puzzled when discussing reports that Boldin had said he was no longer speaking to the coach.
"We've been communicating," he said. "If communicating is talking, that's what we have been doing at practice. As we go forward, I don't know. I don't foresee anything changing. If it does, it's in his court."
Boldin offered a glimpse of his talent late in Tuesday's workout, splitting a pair of defenders on a slant route during a 2-minute drill. He made a nimble catch on a bullet thrown by Kurt Warner for a 25-yard gain.
But with training camp starting to wind down, Boldin made it sound as if it was a tortured three weeks off the field.
The two-time Pro Bowl player, who blasted team officials as camp opened, claims the Cardinals reneged on an offer to re-negotiate his contract.
He has three years left on the four-year, $22.75 million extension he signed after the 2005 season that keeps him under contract through 2010. He's making an average of $4 million a year.
"It's a tough situation, especially when you come into a working environment," Boldin said after practice. "But my job is to stay professional. I'm going to do what I'm supposed to do."
Although Boldin previously denied asking for a trade, he said Tuesday that his agent, Drew Rosenhaus, has asked the Cardinals to consider it now.
"At the beginning of camp, I hadn't asked for a trade," Boldin said. "As of recently, we did."
Asked if he believes his standoff with Arizona can be resolved, Boldin shook his head and simply said, "No."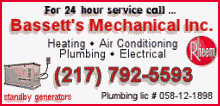 Teammate Larry Fitzgerald signed a four-year $40 million, deal after last season, with $30 million guaranteed, but Boldin has said he believes Fitzgerald earned the deal and that's not why he's unhappy.
Boldin is one of the NFL's top receivers. He reached 400 career receptions faster than any other player, doing it in 67 games. In five seasons, Boldin has 413 receptions for 5,458 yards and 29 touchdowns.