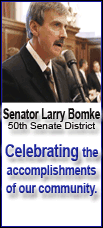 Harden (3-1) reached double digits in strikeouts for the fourth time in seven starts since the Cubs acquired him from Oakland on July 8. He won a duel with Johnny Cueto (8-12), who gave up four hits over seven innings in the fast-paced game.
Harden, who picked up his first win at Wrigley Field, didn't walk a batter and allowed singles to Jeff Keppinger in the fourth and Chris Dickerson in the sixth. Dickerson was the lone Red to reach scoring position when he stole second with two outs before Harden fanned Keppinger.
Carlos Marmol pitched a scoreless eighth and Kerry Wood gave up a two-out single to Keppinger in the ninth while completing the three-hitter.
Cueto (8-12) allowed just the one run while walking two and striking out six.
Geovany Soto had a leadoff triple in the fifth when his long drive to right-center hit off the glove of a diving Corey Patterson.
After a walk to Fukudome and a strikeout, Cueto slipped while delivering his first pitch to Harden, who then dropped down a bunt. When third baseman Edwin Encarnacion threw to first for the out, Soto broke for the plate and scored when first baseman Joey Votto made a low throw that bounded away from catcher Paul Bako. Harden got the RBI on the play, while Votto was charged with an error for allowing Fukudome to advance.
Chicago added four runs in the eighth off relievers Mike Lincoln and Bill Bray. Derek Lee had an RBI single, Aramis Ramirez a run-scoring double and Kosuke Fukudome a two-run, bases-loaded single.
Notes: Reds RHP Jared Burton, on the 15-day DL with a strained muscle in his back, is scheduled to pitch in a simulated game Wednesday, according to manager Dusty Baker. ... RHP Aaron Harang had his scheduled start pushed back a day from Thursday to Friday after he experienced neck spasms. RHP Josh Fogg will start on Thursday against the Cubs, while Harang will pitch Friday versus the Rockies. ... The Cubs are 34-22 against the NL Central.