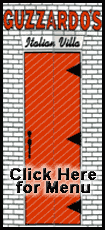 The 42-year-old right-hander first joined the Dodgers on July 31, 2006, and went 6-3 with a 3.30 ERA in 12 starts to help them win an NL wild-card berth. The Dodgers entered Tuesday night's action tied for the Arizona Diamondbacks atop the NL West, while San Diego languished in last place, 16 games off the pace.
"You never really want to leave your team and your teammates and all that, but it's nice to be back in a pennant race," Maddux said. "It was fun playing in San Diego and I loved it there. But I'm looking forward to the last month and a half here. It was great last time I was here, it was fun and it was exciting. I had a lot of good memories then, and I look forward to making some new ones.
"For me, it's kind of like the first day of spring training all over again. I just want to learn my teammates and do what I can to be accepted, get in a routine as quick as possible and hopefully throw some good games for them. Hopefully, we'll get to the postseason and find out if it's a better team than two years ago. It's how you do in October that determines how good the team is."
Manager Joe Torre said Maddux will start Friday night in Philadelphia to begin a 10-game trip that finishes with three games in Arizona. Maddux, ninth in baseball history with 353 victories, is 6-9 with a 3.99 ERA in 26 starts this season.
"I'm sure their rotation was already set," Maddux said. "I mean, the last thing you want to do is accommodate one guy and screw up four. I don't know what their reasons are. I didn't ask, and I didn't care. I'm just glad to be here and I'm glad they gave me a day to pitch, which is Friday."
In his last outing as a member of the Padres, Maddux allowed five hits and one run in seven innings in a 1-0 loss to the Phillies on Friday.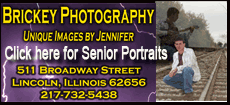 "We'll put him in Friday. He'll be pitching every five days from there," Torre said. "His experience is his hole card. You're going to have to find a way to beat him because he won't beat himself. He has the ability to keep you in a game. He knows what he's doing. To me, he adds more than just taking the ball every five or six days."
Maddux replaces opening-day starter Brad Penny in the rotation. Penny was sidelined nearly two months with tendinitis in his right shoulder before returning Aug. 9. He went back on the DL after just two starts with more shoulder problems.
"Great. The guy's got a lot to offer, a Hall of Famer," Penny said of Maddux. "He's a lot smarter than a lot of people -- smarter than anyone I've ever played with as far as setting up hitters is concerned."
There's no timetable on Penny's return, but he said he hopes to be back sometime next month.