Matsuzaka won his fourth straight start, the Boston Red Sox got homers from Varitek and Kevin Youkilis in a 7-2 victory over the Baltimore Orioles on Tuesday night.
Matsuzaka (15-2) gave up two runs, six hits and five walks. The right-hander failed to retire the side in order but stranded nine runners, including five in scoring position, before being lifted after 105 pitches.
"Whether I allow hits or I allow walks, I always think that the important thing is not to allow the runners to score," Matsuzaka said through an interpreter. "That's the way I thought last year and it's still the same this year."
It was Matsuzaka's 30th career win, most ever by a Japanese-born pitcher in his first two major league seasons. Hideo Nomo had 29 in 1995-96.
"I think I'd like to reach 15 wins every year, if possible," Matsuzaka said. "It's not that easy to get those wins."
Especially on a night in which he allowed 12 of 26 batters to reach base.
"He finds a way to win. That's all you can ask from a starting pitcher," teammate Dustin Pedroia said. "He's not giving in and we know that. Sometimes it's frustrating, but it keeps you on your toes."
Varitek's second homer in two games put Boston up 3-0 in the second inning. The drive enabled Boston's captain to become the first Red Sox catcher to hit at least 10 home runs in nine seasons, breaking a tie with Carlton Fisk.
Varitek added an RBI double in the fifth after Youkilis hit his 24th homer with a man on. It was only the third time this season he drove in three runs.
Varitek was batting .166 in his last 64 games, a skid that dropped his batting average from .295 to .216.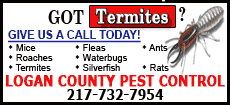 "I haven't had results, but I've been swinging the bat over the past two weeks, three weeks," he said. "Because I hit a homer doesn't make the difference, but I think all that other stuff was just compiling. I've returned more to normal since the All-Star break than I was before that."
Youkilis added an RBI single in the eighth to cap a three-hit, three-RBI night.
Daniel Cabrera (8-8) gave up both homers in another poor outing against the Red Sox. The right-hander, who allowed six runs and nine hits in 4 1-3 innings, is 2-11 with a 7.13 ERA in 16 career starts against Boston.
"They're just a team," Cabrera said. "I was just trying to go up there and throw strikes. They take a lot of pitches. Maybe that's why they're so good."
It was a tough day for the Orioles, who placed closer George Sherrill on the disabled list with shoulder inflammation. With 31 saves and three wins, the All-Star left-hander has played a part in more than half of Baltimore's 60 victories this season.