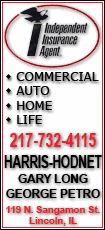 "Given the year it's been and how much effort he's put in to try to get himself right, I don't think it's really a surprise," Mozeliak said. "I think we've kind of been conditioning ourselves to be prepared to go on should he not be able to pitch.
"The likelihood of this being season-ending is probably very real."
The MRI revealed right elbow tendinitis and a partially torn tendon, although no ligament damage was found. Rest was prescribed, with no timetable for a return to throwing. Manager Tony La Russa didn't think the injury was career-ending although it could spell an end to Isringhausen's six-season stay with the Cardinals.
Isringhausen is due for free agency this fall, or could retire. He's been on the disabled list six previous times in his career, including a hip operation in September 2006 that made him a bystander for the Cardinals' World Series run.
La Russa said Isringhausen told him he wouldn't pull a "Brett Favre -- retire and rethink it later."
"What he's got to do is not make any kind of decision, where emotions are involved with an arm problem," La Russa said. "He showed this spring that his body is still strong.
"We'll wait a while and see what he wants to do," La Russa added. "I definitely believe he can pitch next year."
Pitcher Braden Looper, who took the loss on Tuesday, didn't learn about Isringhausen's injury until after the game.
"The day you pitch you don't hear about much," Looper said. "My heart goes out to him, I've had times like that myself.
"I just hope he'll be all right, and I hope he'll still be around," he added.
Like Looper, outfielder Ryan Ludwick said he didn't know the Cardinals were playing a man short until after the game.