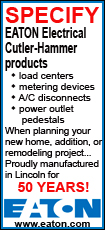 "A lot of the procedural issues necessary for instant replay to be implemented need to be worked out," World Umpires Association spokesman Lamell McMorris said. "Major League Baseball needs to step up to the plate and iron out these issues."
Umpires say they're unhappy that replay equipment is being installed away from the field in nearly all major league ballparks and say MLB wants to limit the number of umpires allowed to review replay monitors.
They also aren't pleased that MLB wants them to discuss the replays with umpire supervisors in New York before making a decision on whether to reverse a call. They claim MLB may not be able to provide replays for some rescheduled games.
"I'm not going to go through these one by one. I will tell you that on a number of them, the comments are simply not accurate," said Rob Manfred, MLB's executive vice president for labor relations. "For example, we've had an understanding with the WUA for some time that the crew chief and the crew chief only would be the one responsible for reviewing the video and making the decision on instant replay.
"There are other issues that remain to be worked out. It is my general policy that I don't comment when I'm trying to bargain but I remain confident that we're gong to be able to make a deal."
Baseball has started installing equipment in ballparks, hoping to get a replay system up and running this month. It would be used for boundary calls, such as determining whether balls cleared fences for home runs and whether potential homers near foul poles were fair.
McMorris said that other than at Chase Field in Phoenix, the equipment will cause umpires to leave the field.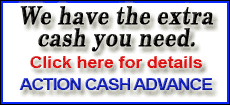 "Thus, there will be a lack of transparency and obviousness for the public as to what is going on when instant replay is under way," he said.
McMorris said the procedures and limitations were proposed by Jimmie Lee Solomon, MLB's executive vice president for baseball operations.