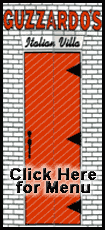 Bennett announced last month that a settlement was being negotiated that would involve him making a payment of up to $75 million to Seattle to get out of the final two years of a lease at KeyArena.
At that time, he had expected the settlement to be finalized by Aug. 1. Instead, an extension was sought from the court and terms weren't reached until now.
Seattle City Attorney Tom Carr said in an e-mail to The Associated Press that the city had reached an agreement superseding the memorandum of understanding the parties had reached on July 2.
"It's a more detailed agreement on the same principles," Carr wrote in the e-mail.
The initial memorandum called for Bennett to make a $45 million payment to the city of Seattle to break the lease, and another $30 million payment if the city doesn't have a new NBA team within five years despite the Washington Legislature approving funding for a new arena by the end of next year.
That agreement also allowed Seattle to retain the rights to the SuperSonics' name, logo and team colors. The NBA hasn't yet announced what the Oklahoma City team will be called, and Bennett has refused to confirm a television station's report that the name would be "Thunder."
The federal court didn't release terms of the final settlement, and Carr didn't immediately have them available. Dan Mahoney, a spokesman for Bennett, declined to comment on the settlement.
Bennett still faces a lawsuit filed by former SuperSonics owner Howard Schultz seeking to void his 2006 sale of the team. If Schultz were to succeed in that lawsuit and the team moved back to Seattle, Bennett's initial agreement with the city called for a refund of his payment to break the lease.