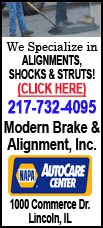 Spokesman Richard Baker said Wednesday that Kurbanov's disqualification from the Olympic boxing tournament will be his only punishment for the bizarre infraction, which occurred with 17 seconds left in the third round of his bout with Kazakhstan's Yerkebulan Shynaliyev.
Kurbanov, who was trailing 12-6 at the time, apparently bit Shynaliyev during a clinch, leading the referee to stop the bout. Baker said doctors believe Kurbanov didn't draw blood, and that the blood seen on Shynaliyev's shoulder might have been from a cut on Kurbanov's face.
Kurbanov still had his mouthpiece in his mouth when he bit Shynaliyev, who clinched a medal with the victory and advanced to Friday's semifinals.