"We have plenty of late-planted corn and soybeans, which could be nipped by an early frost," said Mike Hutjens. "It is important that dairy producers understand the alternatives and strategies should this occur."

The first scenario involves late-corn silage. The main differences will be yield (tons of dry matter per acre) and starch content.

"Allowing the corn crop to try to reach optimal maturity is recommended. Wait to harvest as long as the plant is growing," he said. "Growing degree-days in the fall and a killing frost will be factors that determine how mature your corn is when harvested."

Harvested immature corn silage at 30-34 percent dry matter should be stored in bags, bunkers and piles. Drier silage (35-40 percent dry matter) should be kept in vertical structures, depending on height and diameter of the silo, to minimize seepage losses.

Key factors in determining whether to use this alternative will be the price to pay for the standing corn crop, harvesting costs (lower yields and wet conditions can be higher) and potential higher storage losses from seepage and fermentation.

"When pricing standing corn silage, estimate or weigh the dry matter harvested --weighing silage box or truckloads, for example -- and agree on price per ton, such as $45 a ton for 33 percent dry matter," he said. "If the silage is wetter -- do not buy water -- or lower in starch content, the price needs to be lowered."

"Testing the immature corn silage for starch, neutral detergent fiber, acid detergent fiber lignin, soluble nitrogen and NDF digestibility will allow for optimal ration balancing," Hutjens said. "Sugar content and NDFD may be improved, as the stalk will not contain as much indigestible fiber and sugars are not converted to starch."

Acid detergent fiber and neutral detergent fiber are known as ADF and NDF, respectively, with NDFD indicating neutral detergent fiber digestibility.

Another scenario involves immature corn grain that might be available in some areas.

"Immature corn harvested as high-moisture corn is an excellent grain alternative for dairy and beef cattle. It avoids high drying costs, allows for earlier harvest, and minimizes ear drop and weather risks," he said.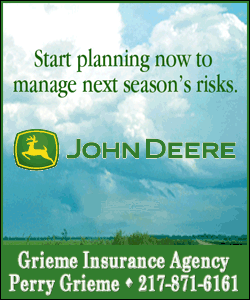 "High-moisture corn can be stored in a silo, plastic bag or bunkers. Depending on herd size, feeding 6 inches from the surface can maintain quality and avoid mold and yeast formation."
Managers, he added, can harvest the wet corn as high-moisture shelled corn, 26-30 percent moisture; high-moisture ear corn, 28-32 percent moisture; or snaplage, which is the ear, husk and parts of the corn plant at 35-38 percent moisture.
"Inoculants for wet corn are recommended to improve fermentation," he said.
The final scenario involves immature soybeans.
"With late planting and flooded areas, some soybean fields will not reach maturity and may be available for purchase in your area," he said. "Immature soybean forage will be similar to alfalfa-legume forage and should be harvested by a similar approach -- cut, wilted and harvested at similar moisture levels, based on your storage unit. It should be stored in bags, a bunker or vertical silo.
"Baling will be difficult, as dry conditions will be less favorable in the last fall."
Harvesting soybeans at the pod formation stage will optimize yield and quality -- aiming for 1 to 2 tons of dry matter per acre at 18 percent crude protein and 0.55 to 0.60 megacalories per pound of dry matter.
"Harvesting earlier will reduce yield," Hutjens cautioned. "Avoid leaf loss/dropping that leads to lower protein content and dry matter yield. Inoculating soybean silage is recommended.
"Green soybean seed will feed similar to regular soybeans but can be lower in oil and nutrient content. Heat-treating wet and immature soybeans will require more heat and energy to improve rumen-undegraded protein levels. Check herbicide labels for restrictions if the soybeans have been sprayed."
[Text from file received from University of Illinois Extension]