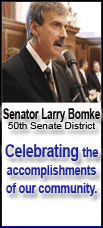 Preliminary reports from community colleges across the nation, which had overall enrollment of 11.5 million last year, show summer enrollments increased, a trend predicted to extend into the fall, according to Norma Kent, a spokeswoman for the American Association of Community Colleges.
Kent said the trend is in line with other economic downturns. Community colleges see increased demand for their workforce-training programs from people who have been laid off or are in search of additional skills.
Nineteen-year-old Whitney Daniels of Mathews, Va., had hoped to attend a four-year state school this fall, but the recent stock market downturn diminshed her family's college fund, making Rappahannock Community College a better alternative, at least for the short term.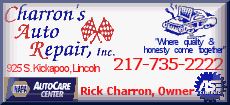 The Daniels family had $20,000 in a college fund for Whitney, but the account's value has fallen enough that a four-year school would be out of the question without student loans -- an option that was unappealing to her mother, Debbie.
"We're approaching retirement in the next six to seven years," Debbie Daniels said. "I don't want to get heavily in debt."
It costs $2,585 in tuition and fees annually for 30 credit hours at RCC, compared with an average of $14,841 for tuition and fees plus room and board for an in-state student at a public four-year school in Virginia.
Nationwide, the average annual cost of attending community college is $2,361, compared with $6,185 in tuition and fees for an in-state public school. Average annual room and board at a public four-year school is $7,404, according to the most recent figures from the College Board, which tracks average tuition costs.
It's figures like these that are driving more students toward community colleges.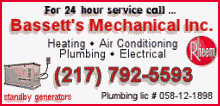 - In Virginia, community college officials anticipate more than 160,000 in-state students will enroll in the fall, up from last fall's enrollment of slightly more than 157,000 students. Two out of every three new undergraduates will enroll in community colleges, said Jeffrey Kraus, a spokesman for the Virginia Community College System.
- In Cabarrus County, N.C., where Philip Morris USA Inc. is preparing to shut down a tobacco plant in three years, nearby Rowan-Cabarrus Community College is working with the company to let employees take classes in computers, Spanish and other fields to develop skills to find new jobs, according to Jeanie Moore, the school's vice president of continuing education.
- In Texas, the state's 50 two-year schools are seeing more students mainly because of population growth, said Steven Johnson, a spokesman for the Texas Association of Community Colleges. The state's economy is somewhat more insulated from the current downturn because of the booming oil industry, he said.
The bulk of federal higher-education funding goes to four-year schools, yet two-year schools enroll almost half the nation's undergraduates, according to the American Association of Community Colleges. Salaries and infrastructure costs are higher at four-year schools, but community college officials say they've long been expected to do more with less.