A slew of analysts have been downgrading banks and brokerages over the past few weeks, and late Wednesday, Citigroup analyst Prashant Bhatia lowered his third-quarter estimates for the investment banks Lehman Brothers Holdings Inc., Goldman Sachs Group Inc. and Morgan Stanley. He predicted Lehman will write down its assets by $2.9 billion, that Goldman will write down $1.8 billion, and that Morgan Stanley will write down $1.7 billion.
The negative note arrived after a volatile trading session Wednesday, during which oil prices traded erratically and investors worried about the possibility of a government bailout of mortgage financiers Fannie Mae and Freddie Mac.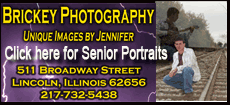 Lehman Brothers is under particular scrutiny as well, after the Financial Times reported late Wednesday the investment bank tried to sell up to half of its shares to South Korean or Chinese investors earlier this month, but failed.
Dow Jones industrial average futures fell 56, or 0.49 percent, to 11,350. Standard & Poor's 500 index futures fell 6.10, or 0.48 percent, to 1,267.70. Nasdaq 100 index futures fell 11.50, or 0.60 percent, to 1,904.50.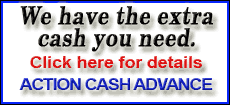 Stocks managed a moderate gain on Wednesday.
Investors are awaiting economic data as well -- notably a report from the Labor Department on claims for unemployment benefits. Economists surveyed by Thomson Financial expect jobless claims to have fallen last week to 448,000 from 455,000 the previous week.
Bond prices were little changed ahead of Wall Street's open on Thursday. The yield on the benchmark 10-year Treasury note, which moves opposite its price, was at 3.80 percent, the same as late Wednesday.