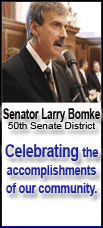 Today's highlight in history:
In the early hours of Aug. 21, 1968, the Soviet Union and other Warsaw Pact nations began invading Czechoslovakia to crush the "Prague Spring" liberalization drive led by Alexander Dubcek.
On this date:
In 1831, former slave Nat Turner led a violent insurrection in Virginia. (He was later executed.)
In 1858, the first of seven debates between Illinois senatorial contenders Abraham Lincoln and Stephen Douglas took place.
In 1878, the American Bar Association was founded in Saratoga, N.Y.
In 1911, Leonardo da Vinci's "Mona Lisa" was stolen from the Louvre Museum in Paris. (The painting turned up two years later, in Italy.)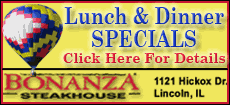 In 1940, exiled Communist revolutionary Leon Trotsky died in Mexico City from wounds inflicted by an assassin the day before.
In 1944, the United States, Britain, the Soviet Union and China opened talks at Dumbarton Oaks in Washington that helped pave the way for establishment of the United Nations.
In 1959, Hawaii became the 50th state as President Eisenhower signed an executive order, five months after he'd signed the Hawaiian statehood bill.
In 1963, martial law was declared in South Vietnam as police and army troops began a crackdown on Buddhist anti-government protesters.
In 1983, Philippine opposition leader Benigno S. Aquino Jr., ending a self-imposed exile in the United States, was shot dead moments after stepping off a plane at Manila International Airport.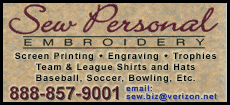 In 1991, the hard-line coup against Soviet President Mikhail S. Gorbachev collapsed in the face of a popular uprising led by Russian federation President Boris N. Yeltsin.
Ten years ago: Samuel H. Bowers, a 73-year-old former Ku Klux Klan leader, was convicted in Hattiesburg, Miss., of ordering a 1966 firebombing that killed civil rights activist Vernon Dahmer. (Bowers died in prison in November 2006 at age 82.)