The GOP presidential candidate is mounting strong challenges to Democratic rival Barack Obama in Wisconsin, Michigan and Pennsylvania, and eyeing Minnesota -- four states that have thwarted Republicans in at least four straight elections. The Arizona senator is also fighting to hang on to Ohio, a bellwether that President Bush won twice.
"For all the talk about changing the electoral map, the core of it is still the same -- right here," said Charles Franklin, a University of Wisconsin-Madison political science professor.
This region has been a central part of every White House race for 30-some years because Democratic presidential candidates have had to win a huge share of its electoral votes to have any hope of assembling the 270 needed to win. Together the five states where McCain sees opportunity have 78 electoral votes; Illinois' 21 votes are considered safe for Obama, its favorite son U.S. senator.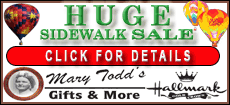 This year McCain views the region as his best, if not his only, chance to keep a Republican in the White House in an election season that strongly favors Democrats after eight years of President Bush. All five states were decided by narrow margins four years ago.
They are home to large numbers of blue-collar whites, whom Obama has struggled to win over; senior citizens, who polls show tilt toward McCain; and Catholics, a swing-voting constituency. These groups comprise the bulk of the right-leaning suburban Democrats who were successfully courted by Ronald Reagan in the 1980s and may be attracted to McCain if he can keep his distance from Bush. In addition, each state has rural conservative voters who could reject Obama's liberal voting record and, perhaps, his race.
"McCain is looking at the nature of the electorate and has a reasonable chance to cherry-pick some voters," said G. Terry Madonna, a pollster and professor at Franklin & Marshall College in Lancaster, Pa. "These are the kinds of voters who were reluctant to vote for Obama in the primary, and the Republicans think they can make inroads with them."
Obama, a 47-year-old first-term senator, is seeking to become the first black U.S. president. Republicans have worked to tag him an inexperienced elitist trading on his celebrity. Race and class are certainly factors in this contest -- and definitely in this region -- but the impact won't be measurable until after the election.
Obama has characterized McCain, a 71-year-old Arizonan who has supported Bush in Senate votes 90 percent of the time, as offering another term of the unpopular president's economic and free trade policies to a region whose economy has tanked and that has seen staggering job losses.
McCain has acknowledged the economy isn't his strongest suit. Some other factors also may work against him.
Obama calls neighboring Illinois home, and he is strongly defending four of these states while aggressively going after Ohio and looking to pick off a GOP-held target in this region, Indiana. At this point, McCain's campaign isn't active in that state, a sign that Republicans aren't yet worried.
Obama should post big numbers in urban cores like Milwaukee, Detroit, Cleveland and Pittsburgh, given his strong support among minorities and younger voters. Obama will probably benefit from union support here. And enthusiasm for his candidacy and a recruitment effort have sharply increased Democratic voter registration.
In Ohio, McCain may find it difficult to repeat Bush's 2004 victory. The state GOP is in shambles after scandals helped Democrats claim the governor's office in 2006.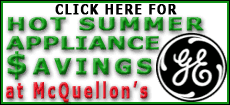 Michigan, where the auto industry is ailing, is one of McCain's two top targets. Obama didn't compete there during the primary so he needed to build an organization essentially from scratch. Picking Michigan native Mitt Romney as his running mate could help McCain.
Pennsylvania is McCain's other priority. Obama was soundly defeated by Hillary Rodham Clinton in the state's spring primary, though the race boosted Democratic voter registration. McCain could benefit there if he puts former Pennsylvania Gov. Tom Ridge on the ticket.