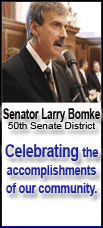 Development Minister Magdalana Alvarez said Thursday that 14 bodies have been identified so far. She said the process could take several days because many bodies were burned beyond recognition and forensic teams are using DNA techniques.
Flags in Madrid flew at half-staff and a silent vigil was planned for noon. The king and queen planned to visit a makeshift morgue where relatives were waiting to claim the remains of their loved ones.
Some mourners spent the whole night at the morgue.
Spanair said it did not know the cause of the crash.
The Spanish newspaper El Pais said one of the two engines failed and may have caught fire during takeoff. La Vanguardia said witnesses saw the plane's left engine explode and catch fire before the aircraft went down.
Experts said this kind of plane is designed to fly with just one engine in an emergency, raising questions over whether something else may have caused the crash.
Spanair confirmed Thursday that an MD-82 was forced to make an emergency landing Saturday on a flight from Lanzarote in the Canary Islands to Madrid because of problems with both of its engines.
The plane landed in the nearby island of Gran Canaria, the destination of Wednesday's flight.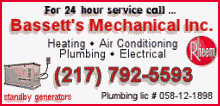 A company official speaking on condition of anonymity said he did not know if the same plane was involved in both cases. After the crash, the company now has eight MD82s.
The airline said the pilot of the U.S.-built MD-82 airliner initially reported a problem with a gauge that measures temperature outside the plane. The takeoff was delayed while the problem was repaired.