Armored personnel carriers and troop trucks blocked the bridge to the Black Sea port city of Poti, and Russian forces excavated trenches and set up mortars facing the city. Another group of APCs and trucks were positioned in a nearby wooded area.
Although Russian President Dmitry Medvedev has promised that his forces would pull back by Friday, Russian troops appear to be digging in, raising concern about whether Moscow is aiming for a lengthy occupation of its small, pro-Western neighbor.
Georgian President Mikhail Saakashvili told The Associated Press that Russia was thinning out its presence in some occupied towns but was seizing other strategic spots. He called the Russian moves "some kind of deception game."
"(The Russians) are making fun of the world," he declared.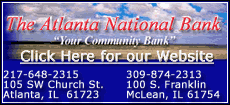 Nonetheless, a top Russian general troops were moving out in accordance with an EU-sponsored cease-fire.
"The pullback of Russian forces is taking place at such a tempo that by the end of August 22 they will be in the zones of responsibility of Russian peacekeepers," Col.-Gen. Anatoly Nogovitsyn, the deputy head of the general staff, said at a briefing.
The truce says both Russian and Georgian forces must move back to positions they held before fighting broke out Aug. 7 in Georgia's separatist republic of South Ossetia, which has close ties to Russia. The agreement also says Russian forces can work in a so-called "security zone" that extends more than four miles into Georgia from South Ossetia.
Poti is at least 95 miles west of the nearest point in South Ossetia.
Russian tanks, trucks and troops, meanwhile, continued to hold positions around the strategically key city of Gori and in Igoeti, about 30 miles west of the Georgian capital, Tbilisi.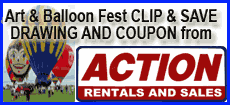 Several thousand people rallied Thursday in Sukhumi, the capital of Georgia's other separatist region of Abkahzia. A similar rally was expected in South Ossetian capital Tskhinvali later in the day.
Russian officials, including Medvedev, have indicated Moscow will recognize the regions as independent.
Nogovitsyn said Georgia has "no moral right" to return its soldiers to South Ossetia, where they had held some swaths of land as part of a peacekeeping mission.