The effort is Indiana's most ambitious step yet in a campaign that began in 2006 against kudzu, which threatens to kill native plants and trees beneath its dense woody vines and leaves.
An even greater concern is its ability to harbor the crop-killing Asian soybean rust.
Ken Cote, a Department of Natural Resources nursery inspector, said the agency hopes it can control the state's kudzu infestations before they become the sort of ever-expanding menace that plagues Southern states.
"It's now or never. If it keeps spreading it's going to become such a problem that we're never going to be able to get a handle on it," he said.
But killing kudzu isn't easy. Cote said kudzu plants have large root systems that can survive having their energy-collecting leaves killed by a herbicide. Eradicating a single kudzu patch means spraying it every year for three to five years.
As of May, kudzu patches covered at least 110 acres of Indiana landscape, with most of the 36 counties with confirmed infestations in the state's southern half.
To date, the state has spent about $18,000 on kudzu eradication, but Cote said that fully eradicating Indiana's kudzu patches would take millions of dollars and years of effort.
With the state's current budget limits, he said officials hope to contain Indiana's kudzu patches until a sustained effort can be mounted. The Asian plant grew out of control after it was planted in many Southern states in the 1930s as erosion control.
Cote said it's unclear how kudzu ended up in Indiana but it could have arrived in dirt or hay bales brought in from infested areas.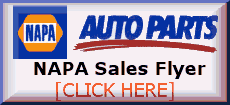 Because kudzu is related to soybeans, it's also prone to the same diseases. That includes Asian soybean rust, which can kill or stunt the growth of soybeans, lowering yields.
Soybean rust was found on soybean plants in Indiana late in the 2006 and 2007 growing seasons, but it appeared too late those years to have any economic impact on the state's soybean industry, said Kiersten Wise, an assistant professor of plant pathology at Purdue University.