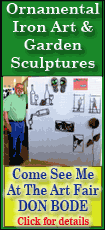 "The rain makes it better," Walsh shouted afterward, unable to contain the California girl enthusiasm that earned her the nickname "Six Feet of Sunshine." "We felt like warriors out there. The pressure of playing China made it pretty intense."
Earlier, Xue Chen and Zhang Xi won China's first beach volleyball medal, beating Brazilians Talita and Renata 21-19, 21-17 for the bronze.
Walsh put an early end to China's chances to add a gold when she quick-hit May-Treanor's pass between Wang and Tian. The Americans dropped to their knees on the wet sand, hugging each other before shaking hands with the officials and running to the stands to embrace their friends and families.
They were still celebrating, wrapping themselves in U.S. flags, as organizers worked through the rain to set up the podium for the medal ceremony.
"Ever since the ball dropped in Athens, we've wanted to repeat as Olympic champions," May-Treanor said. "No one's ever done it."
Walsh's bubbly smile couldn't part the clouds that drenched the Chaoyang Park venue for the bronze- and gold-medal matches. It was no day to be at the beach -- not for Wang and Tian, and not for the fans who huddled under pastel ponchos and umbrellas that, on a day more appropriate for sun and sand, would be used as parasols.
But the 12,200-seat venue was packed, the dancers in bikinis jiggled to rock music and the players pressed on without concern for the weather. The wet and heavy ball forced them to bump-set instead of doing it over their heads, and the sometimes driving rain made it difficult to look up to receive passes.