Jackson told the St. Louis Post-Dispatch he had agreed "in principle" to terms of a deal. He added that once a few details were ironed out, "We'll be pretty much done."
The 235-pound Jackson, a bruising runner and the centerpiece of the Rams' offense, is entering the final season of a five-year, $7 million deal he signed as a first-round pick in 2004. His prolonged stand perhaps reflected a realization of his value to an attack that averaged only 16 points last season while the team went 3-13.
Jackson told the newspaper in a story on its Web site that the stalemate had been about a difference in philosophy. He said talks "recommenced" late last week, and Jackson booked a flight from Las Vegas to St. Louis on Wednesday when a deal appeared imminent.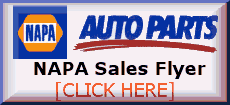 The Rams cut off negotiations in late July on the first day of training camp after Jackson's agent, Eugene Parker, turned down a deal the team said would have put Jackson in the top echelon at his position.
At that time, Jay Zygmunt, the Rams' president of football operations, said there would be no further talks until the running back reported.
"This is certainly a step in the right direction," coach Scott Linehan said. "We're hoping we can get this thing squared away real quickly."
Parker, did not return a telephone message from the AP.
Jackson is scheduled for a physical Thursday morning and could make it onto the practice field that day. The Rams have a workout scheduled for 10:30 a.m.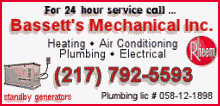 "Steven is one of the best players in the NFL and we'd like to have him back," linebacker Chris Draft said Wednesday before Jackson ended his holdout.
Jackson had his third consecutive 1,000-yard season in 2007 despite missing four games with injuries and the Rams had made signing him to a contract extension a priority in the offseason. Zygmunt said the team approached Jackson's agent not long after the season to discuss a new deal, but negotiations stalled when Jackson switched representatives and signed with Parker in late June.