Anderson struck out with the bases loaded in the seventh, when Los Angeles wasted an opportunity to break the game open. But he came through in the same situation in the ninth, after the Rays tied it 4-all on Carlos Pena's RBI double off Jose Arredondo (5-1).
Vladimir Guerrero was walked intentionally to load the bases with one out in the ninth. After Torii Hunter grounded into a force play at the plate, Anderson hit a sharp grounder that second baseman Akinori Iwamura was unable to backhand cleanly moving to his right.
The play initially was ruled an error. It later was changed to a hi, keeping Anderson's streak alive.
Francisco Rodriguez pitched the ninth for the Angels for his major league-leading and club- record 48th save.
Angels starter Jered Weaver settled down after allowing three runs in the second, limiting the Rays to five hits and matching a career high with nine strikeouts in six innings before entrusting a 4-3 lead to the bullpen.
Los Angeles squandered a couple of chances to break the game open, leaving the bases loaded in the sixth against right-hander Matt Garza and the seventh when left-hander Trever Miller fanned Anderson.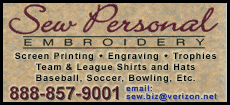 Erick Aybar had a two-run triple and Chone Figgins and Mark Teixeira also drove in runs off Rays Garza for the Angels, who won for the first time in six tries at Tropicana Field this season.
The victory cooled the Rays, who have won nine of 12, and enabled Los Angeles to nudge back ahead of Tampa Bay for the best record in the American League at 77-48.
The Rays scored three runs with two outs in the second after Angels third baseman Figgins was unable to get to Gabe Gross' foul ball that didn't quite reach the stands up the left-field line.