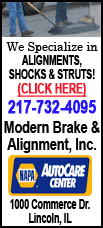 The two drivers escaped injury and were able to save the tractor, but the lower level of the transporter, containing crew member uniforms and a variety of equipment was destroyed. A team spokesman said the No. 3 and No. 6 Dallara-Hondas that were on the upper level of the transporter had extensive water, smoke and heat damage.
The fire began on the right side of the transporter, possibly from a wheel bearing failure. It was put out by a local fire department, but the transporter will remain in Wyoming for further inspection and assessment of the damage.
Team Penske will race at Infineon using the No. 6 Dallara-Honda that was used in an Aug. 14 test at that track, as well as a backup No. 3. Those cars, as well as the second Team Penske transporter, were left at the track for the week before the race.
The crew was scheduled to arrive Thursday to prepare those cars for the start of practice and qualifying on Friday. Two additional cars, plus additional equipment and team uniforms, left Penske Racing's shops on Wednesday and are scheduled to arrive at the track Friday.