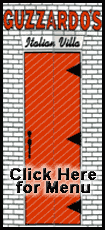 Locked in what looked like another tough game with Australia, the Americans sent the Aussies' upset hopes down under with a 14-0 burst to open the second half, featuring nine points from Bryant.
"Early in the game, they made a lot of tough shots," U.S. point guard Chris Paul said. "We were doing what we were supposed to be doing and they made tough shots, but sooner or later we'll impose our will. I don't know if you can keep up with us for 40 minutes."
LeBron James added 16 points for the Americans, who are guaranteed a chance to play for a medal. They need two more wins for their first gold medal in a major international competition since the 2000 Sydney Games.
"I think they're going to be very, very, very tough to beat," Australia coach Brian Goorjian said.
As the US expected, with the gold medal getting closer, the games are getting tougher.
Australia stayed with the United States for the first 15 minutes of the game, duplicating the strong performance it had against the Americans in an 87-76 exhibition loss in Shanghai on Aug. 5 -- a contest the Americans led by only seven points midway through the fourth quarter.
U.S. players picked from a list of excuses, including fatigue from too many games and looking past the game while thinking ahead to Beijing, but it was clear early on that the Australians gained confidence from that effort.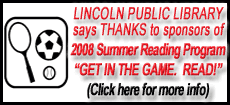 "They've been the most difficult team for us to defend," U.S. coach Mike Krzyzewski said. "They're a force to be reckoned with. They caused us a lot of problems."
Showing no fear of the Americans, the Australians delivered hard fouls and attacked the basket instead of settling for jump shots. They trailed by just a point after a quarter and five more than halfway through the second -- and would have been closer if not for missing four easy shots in the half.
A hard foul on Carmelo Anthony by Mark Worthington late in the second quarter fired up James, and maybe triggered Bryant's burst.
Bryant had two buckets in a late run that turned a five-point lead into a 12-point halftime advantage, then helped the Americans make it a rout to start the third.