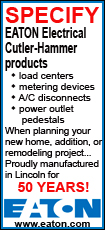 The finance committee shortened the process last year by just having budget request paperwork submitted. During the morning's hearing County Clerk and Recorder, Sally Litterly said at the conclusion of her report that she appreciated the face-to-face opportunity that the hearings provided. It gave her a chance to explain some of what goes on in her office.
Litterly said her office is a 3-fold department, 1) clerk 2) recorder and 3) election authority. She also said that the clerk and recorder positions are separated in counties that have a population over 60,000. In addition, some counties also have separate election authorities.
Her office performs a myriad of duties and diverse functions, which she touched on those with changes for the committee.
In the recording division, Litterly's Office will be bringing everything from the 1960's through the early 1980's that is currently on microfilm up to date on the computer. It will cost $8,000 in funds that are already coming in to pay for this project.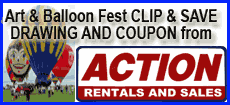 Recorder fees contribute to several funds that include the clerk's office, the county general fund, document storage, Illinois Rental Housing Authority and the Geographic Information System. Document fees would have a slight raise this year from $4.00 to $6.00, beginning December 1, 2008. Not all filings include the housing fee. GIS gets $15 of each filing.
The county highway engineer, Bret Aukamp, has assisted to see that the mapping is completed and is now taking it to different agencies and departments for online uses. It will need an administrator. Litterly pointed out that municipalities and other resources would be needed to fund its next stages of development.
Many of the clerk's duties are regulated or limited by state and federal mandates. Some of the work has grant funding available which Litterly says she applies for whenever possible. The county has received federal funds in the past and hopes to in the future from a grant offered by Help America Vote Act. Litterly said that she has reapplied for more funds from this program and anything else she can find to help offset election costs.
The county has 225 election judges. The state provides speakers for election judge training, as well as Litterly and her staff and will be doing so on Thursday, September 18 at 1:00 p.m. and Wednesday, October 8th at 6:30 p.m.

[to top of second column]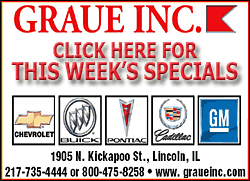 A cost that is beyond their control with elections is the amount of information on the ballot. The last election had many names and parties. The next general election will have fewer names and combination possibilities, which means that it will cost less, Litterly said.
April is going to have literally 150 different ballot styles you could vote, Litterly said, and it would include referendums. This will be a consolidated election that covers townships, parks, libraries, school, villages and cities.
However, she is watching as another election could be forced that would carry an additional cost to the county this spring. By law if there would be four times the number of position(s), plus the number file for any office in the consolidated, then that would force a primary election to be held in February.
As an example, there are usually two alderman positions per ward for the city of Lincoln on that ballot. 4 X 2 + 2 = 10. If there would be 10 candidates seek alderman for any one ward that would force a primary to be held in February.
While the alderman scenario is not likely, the office of mayor for the City of Lincoln could present that problem. Four times one position, plus one, equals five. Five candidates would have to file for the office of mayor is order to force a Primary Election.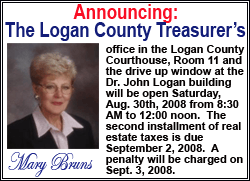 To date three candidates have either filed or openly expressed interest, and two more are being rumored as interested.
If four or less candidates file, it would just be combined with the April election that is already slated, and would save the taxpayers thousands of dollars, Litterly explained.
$67,000 has been spent in the Primary Election also this year, Litterly said.
Ruben thanked Litterly for coming in and said that the meetings are helpful to the committee members that are not familiar with the offices. There would likely be hearings held next year with a lot of new faces coming on the board.
[By JAN YOUNGQUIST]