Hardee's donates to local military support group

Send a link to a friend
[August 21, 2008] The Hardee's Hometown Tour made a stop in Lincoln on Wednesday night. The tour is in the process of visiting 60 Hardee's restaurants in Illinois, Indiana, Kentucky, Missouri and Tennessee and donating money to hometown charity groups, organizations and individuals. Customers of Hardee's at each tour stop, including Lincoln, received prizes, food samplings and other fun in the sun items.
The Hardee's Hometown Tour is put on by the Hardee's franchisee group, MJKL Enterprises. The franchisee just acquired the 60 stores the tour is in the process of visiting. The tour began Aug. 13 in Centralia and concludes today (Thursday) in Springfield. Along the way, the eye-catching, decorative tour vehicle made donations to hometown charities in each location, for a total of approximately $50,000.
Hardee's decided at their location at 539 Woodlawn Road in Lincoln to donate $1,000 to the newly formed Lincoln Military Support Group.
The group, which is not affiliated with the Illinois National Guard, was the idea of Tomeka Rehmann and Laura Duffer, whose husbands, James and Jeremy, respectively, will soon be deployed overseas.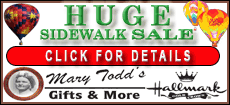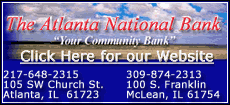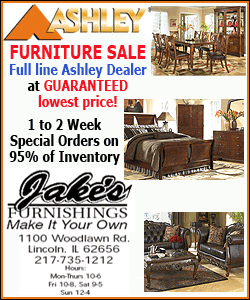 There is the possibility that upwards of 60 Logan County National Guard soldiers will be deployed in the next few months.
The young women believe a support group for all family members whose loved ones are overseas is something worth establishing and invite everyone who has a loved one deployed in the service to become involved.
The group will have an organizational meeting Sept. 4 at 7 p.m. at Jefferson Street Christian Church, Room 302. For more information, e-mail supportlincolnmilitary@hotmail.com.
[Hardee's, LDN]