Ireland is known among fellow balloon enthusiasts as the "Godfather of Lincoln Ballooning." It was his influence that fanned the spark in friends Jim and Theresa Phelan and Bob and Beth Green. The families helped crew for the Irelands, and eventually Jim and Bob, along with their teenage sons, decided to obtain pilot licenses for themselves. The four spent three weeks in Albuquerque, N.M., fulfilling flight requirements and testing.

"We went to Albuquerque because the weather is so great you can fly almost every day," Phelan said. "In those three weeks, there were only three days we couldn't fly."

In fact, James Phelan received his pilot's license before he got his driver's license. Flying became the glue that bonded the families together. If you want to keep in touch with your teenagers, buy a balloon.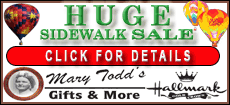 In February 1999, Bob Green and Jim Phelan were waiting in Union Station while the boys enjoyed a hockey game at a nearby stadium. After a few beers (Jim admits he can't quite recall how many it took to get to this point), Bob turned to Jim and said, "If ballooning keeps the family together like this, we've got to buy our own balloon." The idea stuck and the families bought a balloon together. The name Good Greeph! is a combination of their last names and apparently has nothing to do with the price of the balloon.
Randy Conklen and his family joined the entourage in 1998. Phelan reports, "There were three dads and three sons … we needed another balloon." There are now three balloons, all the same size, 90,000 cubic feet. The team ordered new versions of their balloon, Good Greeph, which was completed in June with only a few minor changes from its predecessor. "Most people won't even see the difference," he said. The second balloon, Sun Kissed, arrived in mid-July. "That's my favorite," Randy grins. "I helped design that one." Even the Ireland balloon, Stars 4 Sunglow, is a newer version and sports a star on each side.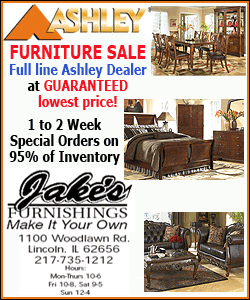 The Phelans plan to buy a new balloon soon. "We'd like to get a smaller, lighter balloon. These balloons fly great, like a sedan. We want a sports car," Jim says. The current balloons, because of their size, have an ascent rate of 600 feet per minute. The smaller balloon will respond more quickly, allowing the pilot to set down in a smaller landing site or participate in the contests more competitively.
"After a flight, we like to compare notes, troubleshoot and sharpen each other's skills. Most of the time we end up back here," he says, at the Phelan home, on the deck in the backyard.
"I like flying in the morning best," Jim says, leaning back in the deck chair. "As calm and relaxing as it is at night, it's that much better in the morning. At the crack of dawn, we're setting up and the world just glistens. Before most people have had breakfast, we've finished a flight."
So what's the draw? What keeps them getting up before dawn to catch a good breeze? "It's all about family. And the joy it brings to others," he says.
Jim adds, "Tell people to come out regardless of the forecast this weekend. Thirty percent chance of rain means 70 percent chance of beautiful weather!"
[By JO HILLIARD]