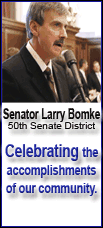 A dip in oil prices following a massive spike on Thursday provided some modest relief to investors, as did better-than-expected results from the retailer Gap Inc.
Bernanke is scheduled to speak at 10 a.m. Eastern time at the Kansas City Fed's annual economic symposium in Jackson Hole, Wyo. Investors will be looking for insight into the current state of the banking system -- which has become an even bigger concern this week, on speculation that Fannie Mae and Freddie Mac might need a government bailout.
Worries about Lehman Brothers Holdings Inc. have also re-emerged this week on analysts' forecasts of large additional write-downs and reports that the investment bank tried to sell stock to Asian investors but failed to reach a deal. However, a Ladenburg Thalmann analyst upgrade on Lehman to "buy" helped stocks finish mixed on Thursday; he said he believes Lehman has become a hostile takeover candidate.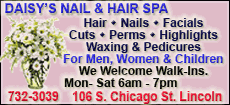 Dow Jones industrial average futures rose 19, or 0.17 percent, to 11,427. Standard & Poor's 500 index futures rose 2.30, or 0.18 percent, to 1,277.80. Nasdaq 100 index futures rose 4.25, or 0.22 percent, to 1,911.50.
Gap said late Thursday its profit in the most recent quarter rose 51 percent compared with the same period last year, thanks to tight inventory and cost control. The clothing retailer's shares rose more than 3 percent in after-hours trading Thursday.
Bond prices fell modestly ahead of Wall Street's open on Friday. The yield on the benchmark 10-year Treasury note, which moves opposite its price, edged up to 3.84 percent from 3.83 percent late Wednesday.